City Hall hours are Monday – Friday: 7 a.m. – 3 p.m. unless otherwise posted.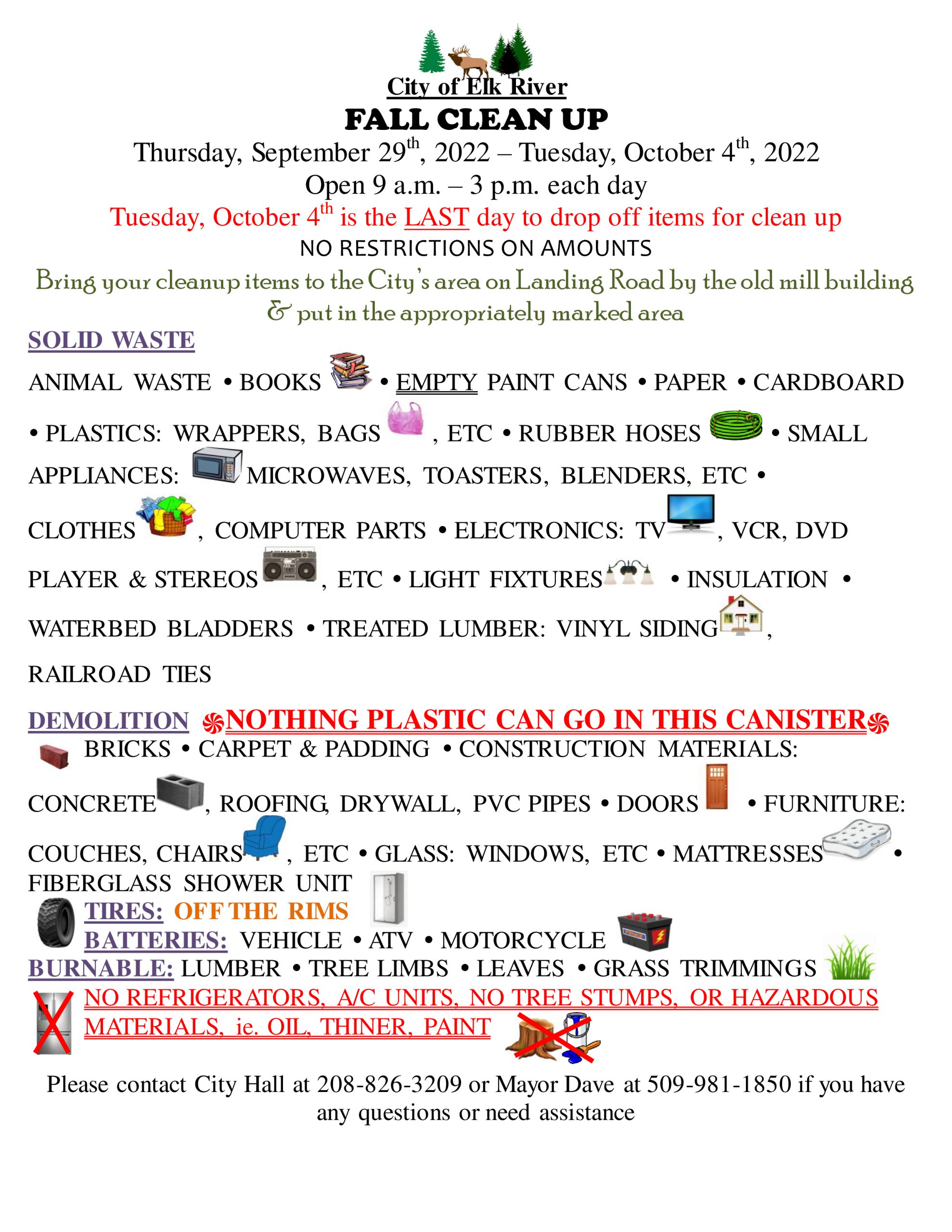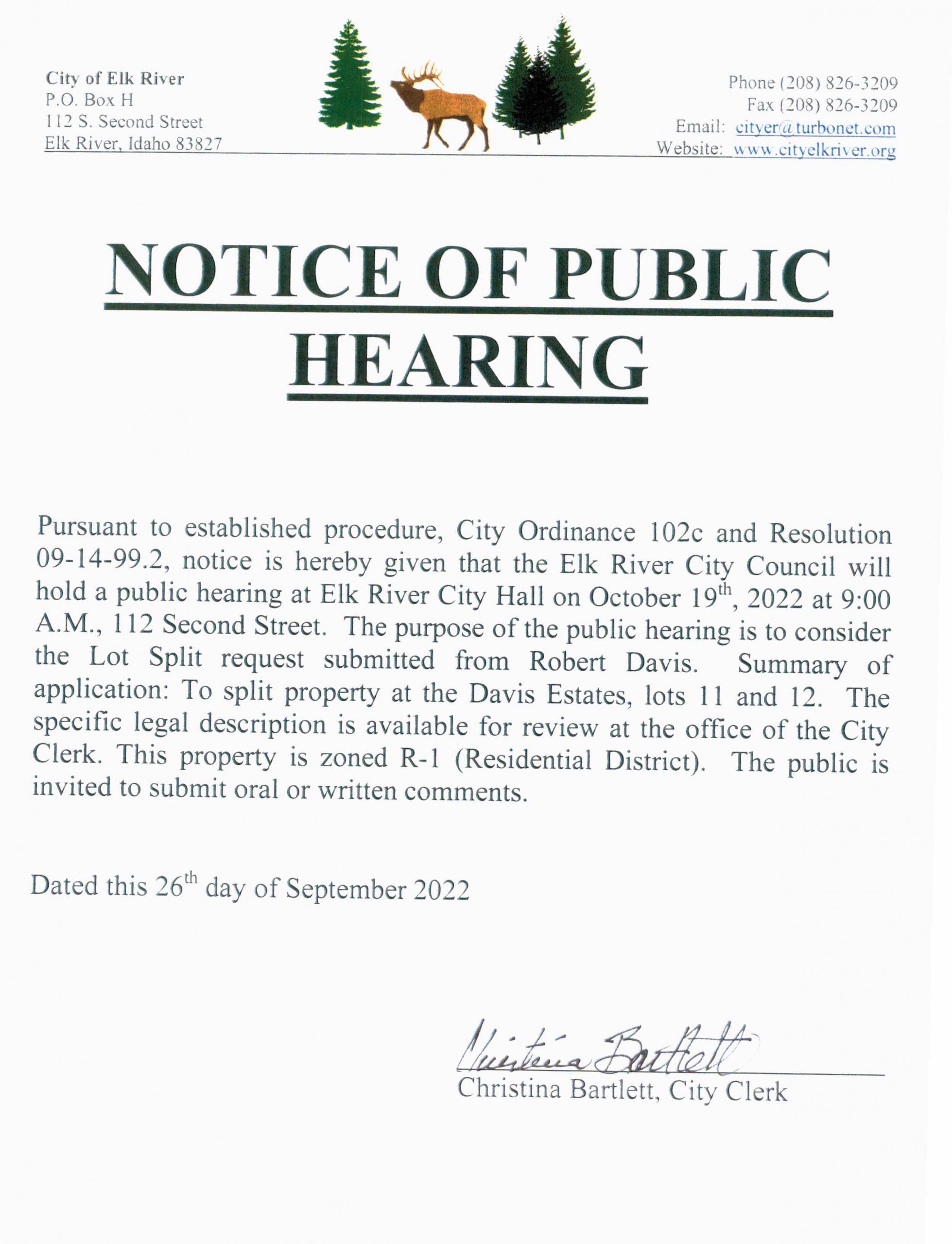 It's camping season in Elk River.  Here are a few reminders to go along with that:
The City's RV dump and water station are on for the season.
Remember to bring your own hoses for the RV station and only dump things that are safe.  No "flushable wipes", clothing, plastic bags, etc.  We have seen it all and it can damage our system at a great expense.
Donations are greatly appreciated at the RV station!
Please remember to pack it in, pack it out.
We hope everyone has a great and safe season!'
---
City of Elk River:  112 South Second Street, P.O. Box H, Elk River, ID  83827
Phone & Fax:  208-826-3209
Email:  cityer@turbonet.com
Find us on Facebook